About us
The World Alliance for Low Carbon Cities
The Alliance is set apart from other similar organizations by its non-profit status, its global reach, its unique 'semi-open' approach to collaboration, as well as the level of freedom and influence it offers members.
What makes the Alliance unique?
Recent years have seen the strong rise of urgent concern regarding the future of our environment. This has spurred a wave of concerned actors, including companies, cities, and research institutes, to make low-carbon related research and development projects a key priority. In response, several groups have risen up in an attempt to unite these disparate groups of actors in interconnected research networks which would enable them to benefit from each other's efforts.
The World Alliance for Low Carbon Cities is set apart from other similar organizations by its non-profit status, its global reach, its unique 'semi-open' approach to collaboration, as well as the level of freedom and influence it offers members.
By bringing together leading experts from a variety of industries, localities, and backgrounds, all sharing a strong interest in driving the development of low-carbon cities, the World Alliance for Low Carbon Cities plays an important role in helping to realize the full potential of this vast international network of cities, companies and research institutes.
Through its advanced 'semi-open' method of orchestrating collaboration, the Alliance offers its members a safe environment in which to conduct collaborative research and development projects. All research is conducted under strict conditions which free members from concerns regarding abuse or neglect of intellectual property rights as well as the risk of sensitive research results or data spreading outside of the Alliance. In turn, members of the Alliance are also afforded priority access to the results of research and development projects conducted by other members.
In the interest of creating a safe environment for collaboration, the Alliance also allows its members to influence its future by consulting them regarding the admission of successive members as well as in setting research agendas. The Alliance aims to form a robust, well-connected, global network of key actors and to provide them with a strong platform and resources for collaborative research in which they are free to influence the direction of their agenda and the extent of their participation according to their own interests.
Alliance members also gain free admission to the bi-annual Low-Carbon City Development World Forum.
Focus areas
The Alliance's founding members have, through extensive discussions with renowned experts in the field of low-carbon research, identified four core, thematic issues in low-carbon city development which will constitute the thematic focus areas of its research activities. These four areas are: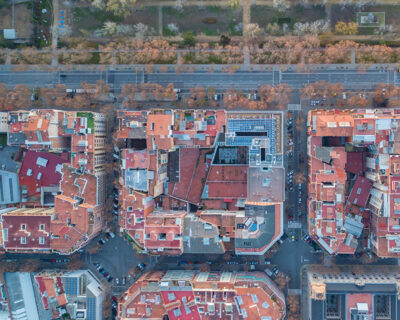 Urban planning
Dispersed cities built around urban centers cause significant increases in the amount of distance residents travel every day to get from home to work, school, and hobbies. This can be reduced through means of dense urban planning which favors multi-use zones and shared or mass mobility.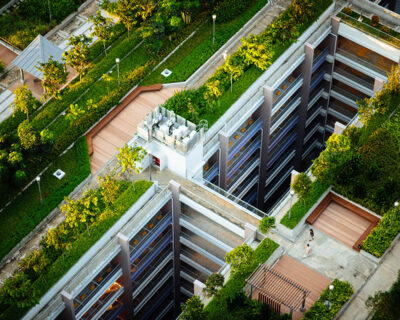 Green building
Existing buildings are estimated to account for approximately 36% of carbon dioxide emissions in the EU in 2018. As such, improving the energy efficiency, thermal insulation, and heating methods of a city's residential houses and other buildings is a vital element in achieving significant greenhouse gas emissions reductions.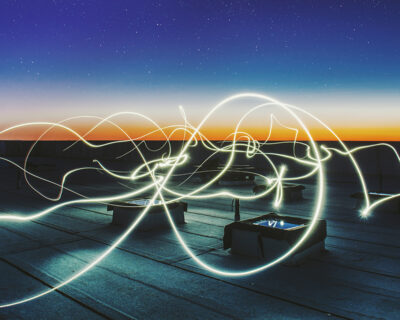 Renewable resources (particularly energy)
In 2017, roughly 80% of the world's energy was derived from fossil fuels while modern renewables account for a combined 10.6%, the remainder coming from nuclear and biomass. Increasing the efficiency of existing plants can reduce emissions to a point but the goal is to transition to fully renewable sources of energy.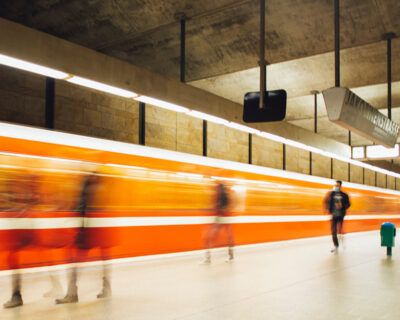 Urban transport
Accounting for 27% of greenhouse gas emissions in the EU in 2016, transport is one of the key sectors to address in reducing emissions. Reaching climate targets calls for more than a purely technological solution, requiring a behavioral and social change to mobility patterns that favors shared, service models of mobility over private vehicles.
The focus areas are the core knowledge exchange platforms for members engaged in operational issues relating to low-carbon development. The Alliance offers its support by coordinating joint research grant applications or actively communicating issues that are considered important by the focus area representatives.
Those conducting the research in the focus areas will determine the final research agendas for their respective areas. Information exchange and knowledge dissemination will be organized individually in each focus area in response to the contributing organizations' requirements.
Focus areas will also support concrete business activities and piloting initiatives among companies and research organizations associated with the focus area. The Alliance can offer support through, for example, actively engaging in pre-project activities to form shared agendas between actors that have expressed a preliminary interest in a potential collaboration.
Projects and Initiatives
The Alliance furthers efforts in its four identified focus areas through dedicated programs which are developed in collaboration with its members as well as other organizations with key talent and expertise to contribute to the advancement of low-carbon goals. These programs include R&D or research initiatives such as Systemic Architectures for Sustainable Urban Innovation (SASUI) as well as broader ecosystem orchestration efforts such as Catalyzing Mobility as a Service (CMaaS) which gave birth to the Nordic Urban Mobility Ecosystem.
Past programs:
The highest management body of the World Alliance for Low Carbon Cities is its Board. The board ensures that the Alliance adheres to the principles and guidelines established in the Alliance's Articles of Operation.
The role of the board is to provide the support for the direction of the operational activities and also provide suggestions for new initiatives, either for research projects or commercial undertakings.
At the WALCC Annual General Meeting held on September 20th, 2023 the following persons were selected to comprise the board of the WALCC.
Peter Lindgren, Vice-President, Drives, ABB, Chair of WALCC 
Satu Sipola,Vice President, Hydrogen and Project Execution, Forum, Vice-Chair of WALCC
Fredrick von Schoultz, Deputy Mayor, City of Porvoo
Johan Wallin, Managing Partner, Synocus
Honorary Chairmen
KANG Feiyu, Dean of Tsinghua University Shenzhen Graduate School, Co-founder of the WALCC
Johan Wallin, Managing Partner, Synocus Group, Co-founder of the WALCC
The World Alliance for Low Carbon Cities is open to cities, companies, and research institutes committed to furthering the global fight to mitigate the effects of climate change.
Members gain the possibility to influence policy and standard-making and thus better position themselves in the growing low-carbon technology and services market.
Membership is contingent upon acceptance of the Alliance's Articles of Operation, fulfillment of the applicable membership fee, and approval by the Alliance's Board.
The Alliance provides four levels of membership, membership privileges and fees vary by level:
Premium Membership (Lead Sponsors)
Corporate Membership
Government Membership
NGO and research institution membership
Learn more about the various levels of membership in the Alliance's Articles of Operation.
A list of the Alliance's current members can be found in the Members section.
If you are considering joining the Alliance please contact us for more information.
Category
Eligibility
Annual fee
Premium membership
Diamond
By invitation
€20 000
Platinum
Client request
€10 000
Corporate membership
Gold
Large companies at client request
€5 000
Silver
SMEs and start-ups at client request
€2 500
Government membership
Gold
Client request
€5 000
NGO and research institution membership
Support
NGOs and research institutions
€1 200